Have you been trying to check your Gotv Account Balance Online Using The Self Service Option, this blog post will help GOTV subscribers to check their gotv balance online.
The GOtv EAZY SELF SERVICE helps you manage your subscription online, including check your due date and subscription balance
This is to help you avoid the long queues at gotv or dstv offices
To check your Gotv Balance online, you'll need:-
Surname or Mobile Number
Your IUC Number i.e THe 10-digit identifier which is unique to your GOtv account and GOtv decoder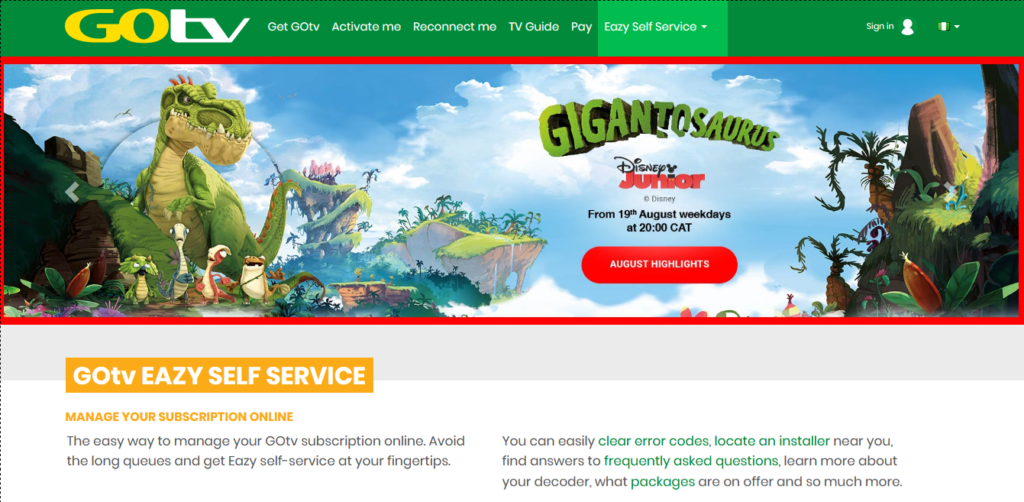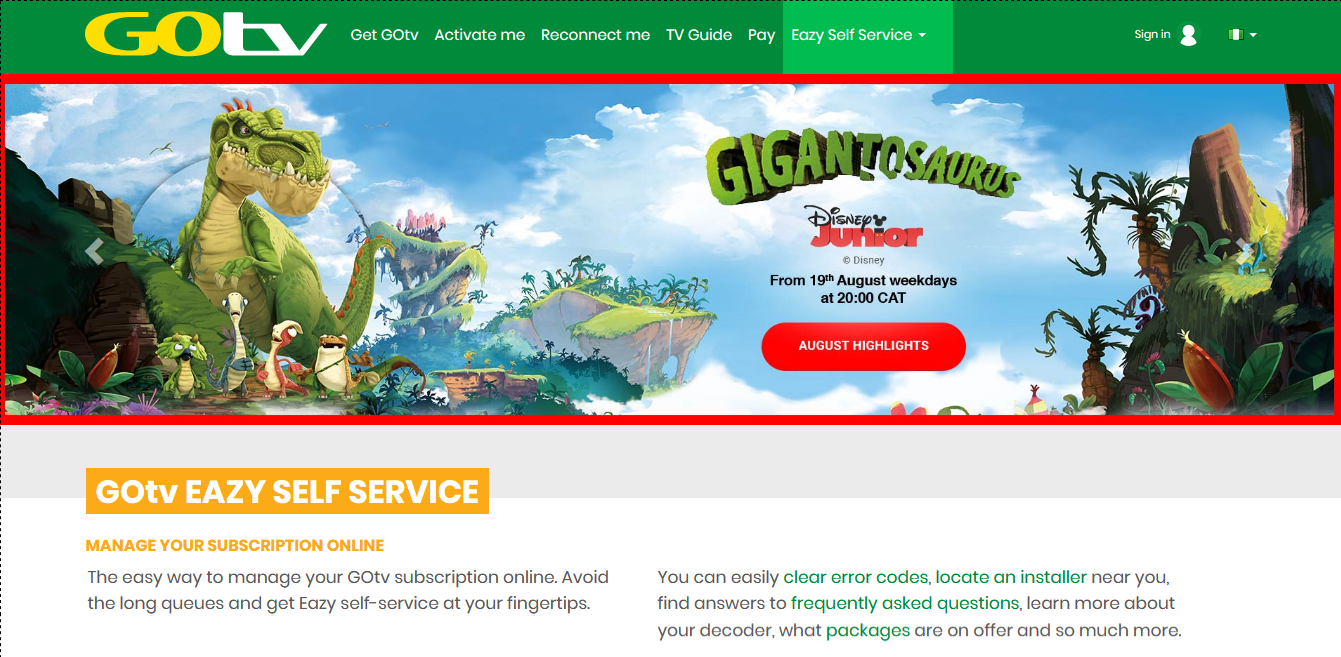 Simply log on to the GOtv EAZY SELF SERVICE http://eazy.gotvafrica.com from a pc or mobile phon
choose your country of residence
Sign in with your IUC number and phone number.
Your account details, Personal details, Active Packages and the GOTV Device you have will be displayed.
Customer Number 294746665
Your next payment is due by 14-09-2019
Available in your account is NGN 0.00
Total amount due


Under the Account Details tab, you will find you Gotv Balance available in your account and your GOTV subscription due date.