Yes, I love taking akara or moi moi for breakfast and my children love it also. But here is the catch you can't prepare it at home if you don't have a good blender for beans.
Note: Taking it outside to blend is another case on its own, so so stressful and time-consuming – above all, when you see the hygienic conditions of these commercial grinding machines in the market, you will vouch never to eat anything beans cake again.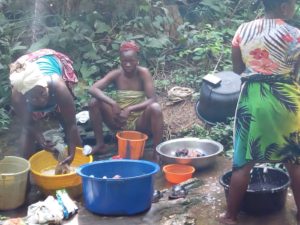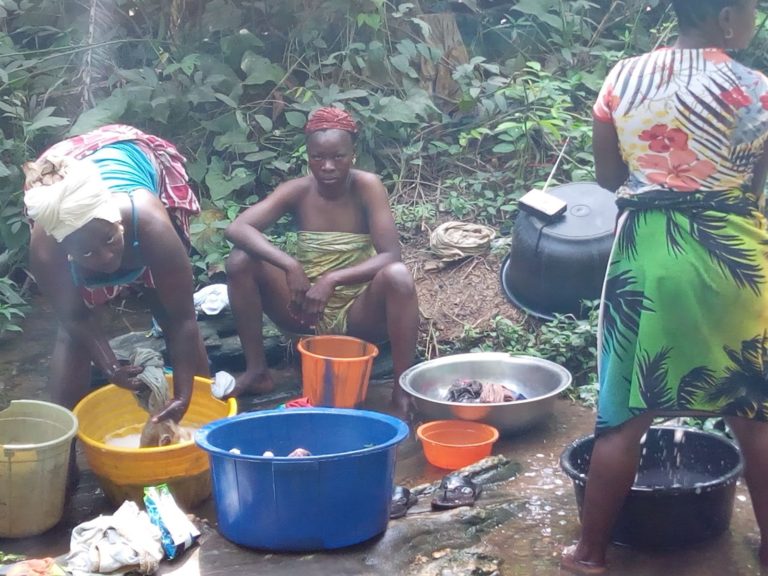 look at it, am telling you, it is an eye sour, poking already!!!
Don't get it twisted, if you are like me and you are looking for ways to make fast and protein-rich breakfast for your family then you need a blender that can grind beans smoothly.
In this blog post, I will show you which Brand of Blender are Good For Blending Beans or tigernut and what to look at for when trying to blend beans for moi moi or akara
>>But before then this is the one I got for myself  it blends beans like magic<<
Beans is a hard nut to crack when trying to blend then smoothly in a beans blender that why it is advised to soak the beans for 30mins before spilling then blending.
BEST BLENDERS FOR GRINDING BEANS REVIEW
There are few brands of blenders available in Nigeria that are good for blending beans
Such brands include
Philip
Kenwood
Binatone
Panasonic
ninja
Scanfrost
vitamix
Qasa
saisho
masterchef
nutribullet
blendtec
lexus
sonik
Things to Consider Before buying a Beans Blender
Not so that you don't buy the inferior ones on Jumia or Konga, here are things you have to look for and what I considered before making your choice
Personally I Use A Kenwood Blender which I got on Jumia Here
JUG BLENDERS
Beans can only be blending well in a jug blender. This type of blender has a motor unit and jug attachment with a small blade at the bottom that spins at speed when switched on.
They are perfect for puréeing food and grinding beans for akara (beans cake) or moi moi
SPEED SETTINGS
Your Choice Bean Blender must have at least two-speed settings. The more speeds, the more control you have.
Some top-range models you can find on Jumia or Konga have a built-in sensor that automatically adjusts the speed. Cheaper models will struggle when blending beans.
POWER CONSUMPTION
Oh Nepa has taken light! What is the need of buying a blender to blend beans when you can power it with your little generator when the need arises? The answer you know deep down. Don't just think that a higher wattage automatically means a better blender.
MAINTENANCE
Buy a blender that you can easily be cleaned and durable. The availability of Spare parts and technicians that can fix them when the needs arise is important, that's why I will always settle for top brands when buying my kitchen appliances.
TOP 3 BLENDERS FOR BEANS AND TIGERNUT
after scanning online and with my personal experience have list top brand that you can use without fear to blend beans smoothly.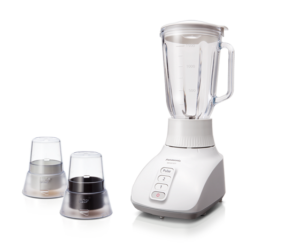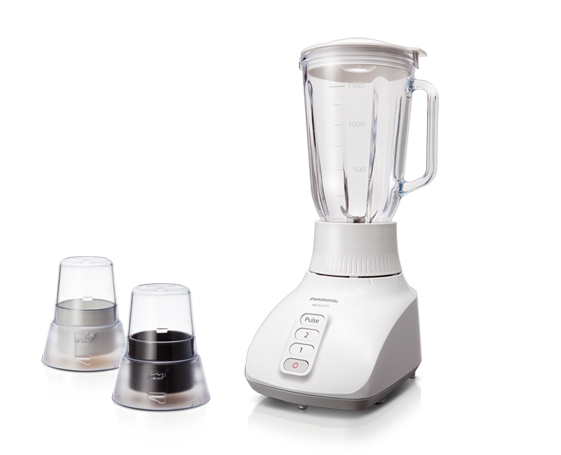 1. Panasonic Blender MX-GX Series
Key Features
Stainless Steel Blade
Blending/Grinding
High Quality
400 W
1.0L container
| | |
| --- | --- |
| Model Number | MX-GX1021 |
| Capacity | 1,000 mL |
| Cutting.Blade | Stainless steel blades |
| Dimension (W x D x H) | Approx. 157 mm X 206 mm X 357 mm |
| Mass | Approx. 1.8 kg |
| Capacity | Dry ingredients 50 g |
| Cutting.Blade | Stainless steel blades |
| Dimension (W x D x H) | Approx. 151 mm X 206 mm X 255 mm |
| Mass | Approx. 1.6 kg |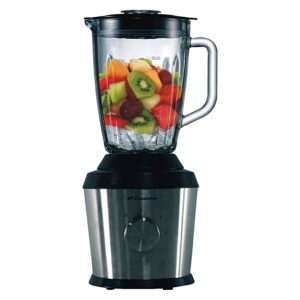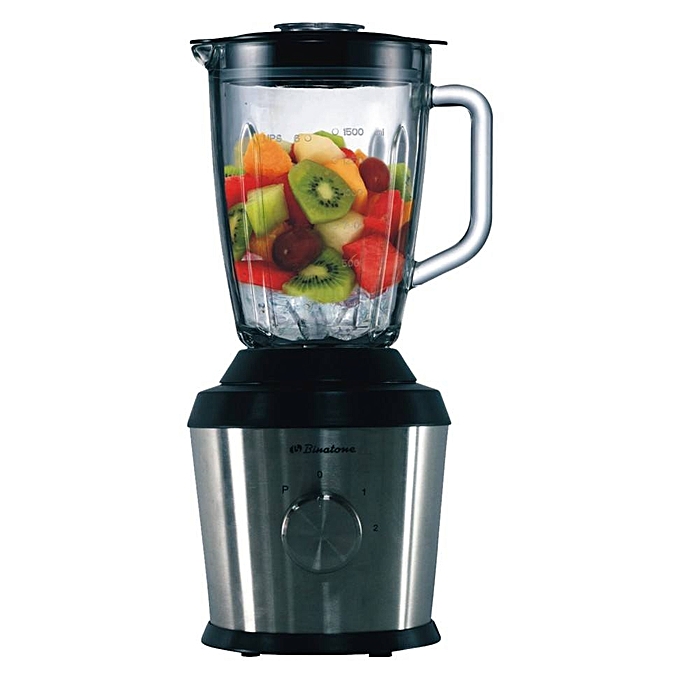 2. Binatone 
Blender/Grinder BLG  Series
They say blending and juicing is a hobby and an art in its own right. Well then, the Binatone BLG series is the perfect tool of the trade
Key Features
Super charge 100% copper motor
1.5 L Hygienic glass jar
Perfect for blending and smoothie making
Dry Mill for grinding coffee beans, nuts, spices etc
Special stainless-steel blade for crushing ice
Speed and Pulse controls for efficient results
Click here to Buy Good Binatone Blenders Here on Jumia 20% Discount Rate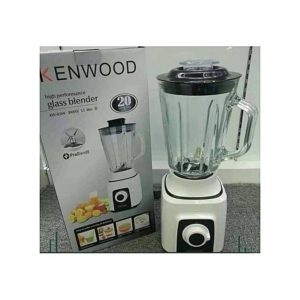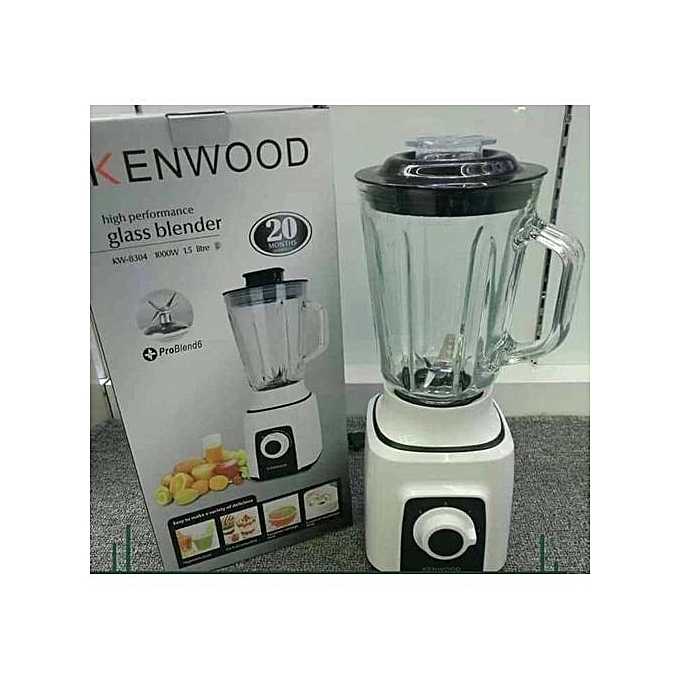 3. Kenwood Blender
Key Features
1500ml high capacity thickening glass
lid with silicone waterproof coil to prevent leak
cover cup feeding, effective control of material content
a strong 500-watt motor can easily for stirring and mixing
Stong 6 blade for stirring and mixing more efficient
6-speed control with pulse function
Click here to Buy Original Kenwood Blenders Here on Jumia
That it, great list of the best blenders for blending beans in available to buy online in Nigeria
Not made your choice yet, Click here to check other bean blenders on jumia
I will love to know your experience Blending beans on these blenders, remember to share this post to help our mums out there